"I would rather walk with a friend in the dark, than alone in the light."

Helen Keller
GGs!
We're at the top of our 30 Day Friendship Challenge!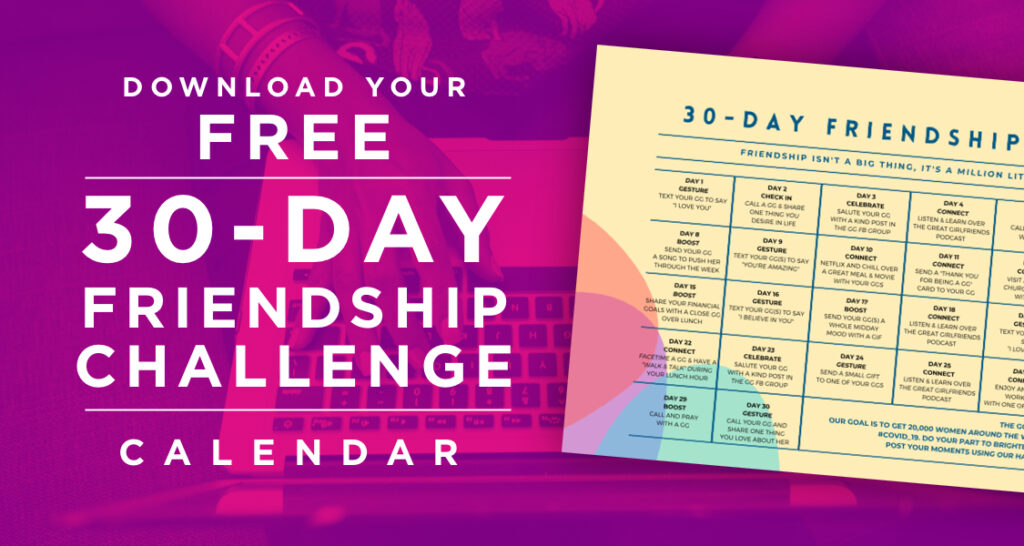 Click here to download your free 30-Day Challenge Poster
Once the file opens in a separate window, right-click and "Save Image as" to save it to your desktop.
I'm so excited!
Our goal: to get 20,000 women around the world supercharging their friendships and fueling the fire of connection!
As we enter this challenge, remember to focus on empowering the relationships that you value. Consider their worth as you pour intention into your gestures each day.
Remember to start with yourself. The most powerful friendship you will ever have is the one you offer yourself. The others are a byproduct of the growth you gain within.
So what are you waiting for?
Your GGs need the love, joy, and connection you have to offer during this difficult time. Dive right into week one and power up your great girlfriend circle!